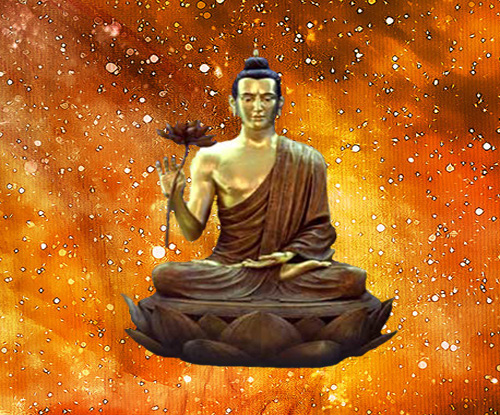 Live Life with Full Attention - Week Five - DHAMMAS: BRINGING THE TEACHING TO MIND
Wednesday 26 July 2023 7pm – 9:15pm
Playing to our virtues and strengths
We experience a special kind of pleasure when we do something which brings us into contact with our virtues and strengths. It is a deeper, richer feeling than common-or-garden pleasure - it gives us a sense of fulfilment, gratification and self-forgetting.
Mindfulness of dhammas is about training ourselves to notice that when we act out of positive states of mind and emotion we feel happier, more creative, tolerant and expansive. Whereas when we act out of negative states of mind and emotion we are liable to feel destructive, reactive, constricted and unhappy.
Using what we have learned over the last four weeks and the new material in this week, we can now begin to allow mindfulness to unfold naturally. So when we start getting wound up, short-tempered or exhausted a quiet inner voice is there urging us to calm down, take a break, or regain perspective. Mindfulness of dhammas means listening to that voice and correcting our tendency to cause ourselves suffering through unhelpful behaviour and habits.
Join live or on zoom